Events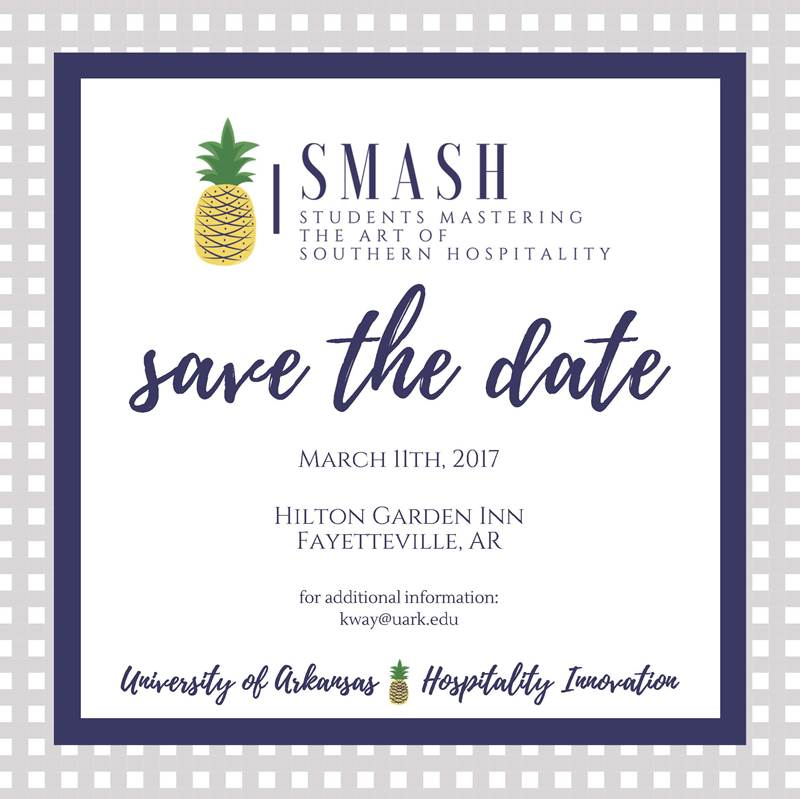 Hospitality innovation students at the University of Arkansas showcase their skills at the annual SMASH event, a fine dining experience to benefit the program in the Dale Bumpers College of Agricultural, Food and Life Sciences. Previously known as "A Class Act," the event's name has changed to SMASH – Students Mastering the Art of Southern Hospitality. Proceeds help fund scholarships for hospitality innovation students, professional development for students and faculty, equipment, supplies and research.
"This is truly a phenomenal event for our students to showcase their menu design, catering, serving and overall hospitality skills while having the opportunity to earn scholarship funds – all for doing what they do best," said associate professor Kelly Way. "SMASH allows our students to learn from industry leaders during the forum and to have an intimate location for our students to interview for internships and full-time positions with those leaders who have a vested interest in our students and our hospitality program."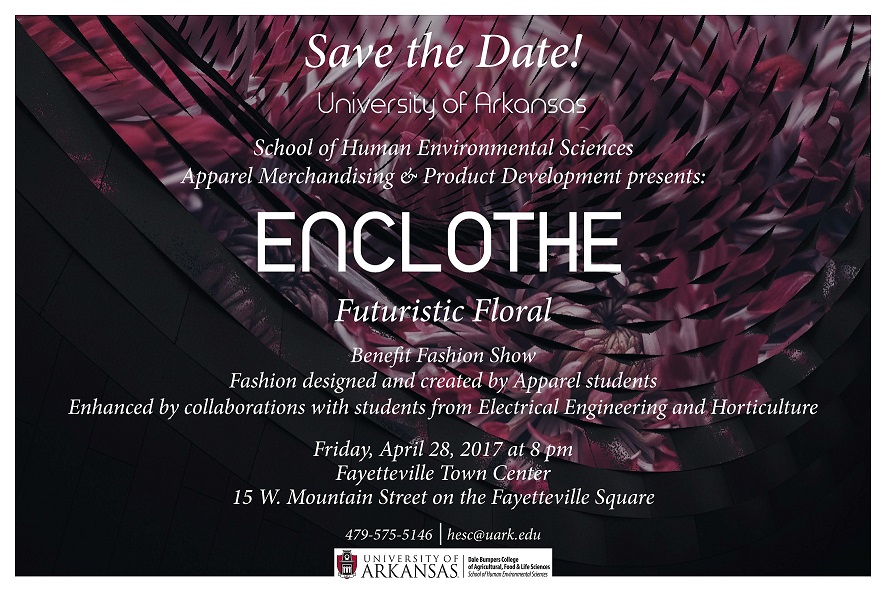 Student designs and fashions are the highlight of a public fashion show presented by the apparel merchandising and product development program in the Dale Bumpers College of Agricultural, Food and Life Sciences at the University of Arkansas. Students in the spring semester Advanced Apparel Production class make patterns, and design and create garments to be featured in the show.
"Our students experience the apparel production process from the initial design inspiration through the construction and marketing of their garments," said instructor Stephanie Hubert. "This one project gives them insight into the decision-making process experienced by designers, patternmakers, financial teams, factories and more. They expand their vision of what it takes to get fashionable garments into the hands of consumers."
Proceeds from the show will help fund student study tours in the School of Human Environmental Science's apparel program.
"The fashion show is a means for students to showcase their work in an environment that creates excitement not only for the audience, but for other students and members of the community as well," said Kathy Smith, a clinical associate professor. "This year's show has the added benefit of funding potential study tours for AMPD students and exemplifies the experiential component of the apparel merchandising and product development program."