What We Believe
What does Diversity, Equity and Inclusion mean to us?
Diversity
: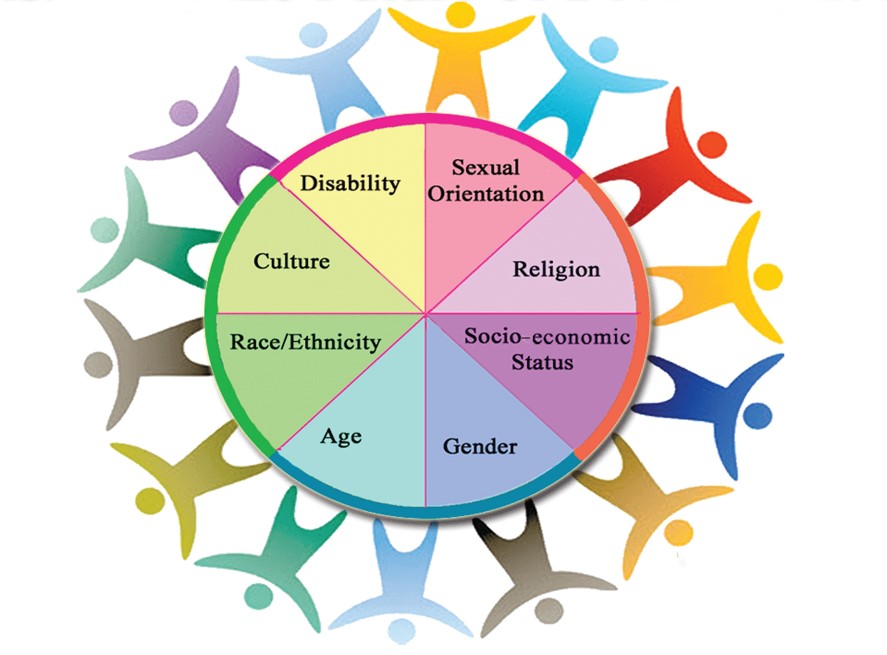 Includes all dimensions such as gender and gender identity, sexual orientation, race/ethnicity, (dis)ability status, socioeconomic status, language, culture, national origin, first-generation, religion, age, veteran, political perspective and more.
Equity

:
We commit to working actively to challenge and respond to bias, harassment and discrimination. We are committed to a policy of equal opportunity for all persons and do not discriminate on the basis of race, color, national origin, age, marital status, sex, sexual orientation, gender identity, gender expression, disability, religion, height, weight or veteran status.
Inclusion

:
We commit to pursuing deliberate efforts to ensure that our campus is a place where differences are welcomed, different perspectives are respectfully heard and where every individual feels a sense of belonging and inclusion. We know that by building a critical mass of diverse groups on campus and creating a vibrant climate of inclusiveness, we can more effectively leverage the resources of diversity to advance our collective capabilities.
Collegiality:
We value an environment that facilitates collegial relationships, encourages mutual understanding among diverse individuals, and leads to addressing issues and differences in an atmosphere of mutual respect and civility.
Civility:
The demonstration of respect for oneself and for others (e.g., faculty, staff, peers), reciprocity (i.e., treating others as we desire to be treated), and behaviors which promote a safe and supportive climate enabling students to engage as full and active participants where the free flow of ideas is encouraged and affirmed.
Cultural Competence
:
Improved skills of HESC faculty, staff and students relative to diversity, equity and inclusion.