Human Development and Family Sciences
Human Development and Family Sciences
Every child, every family, every community.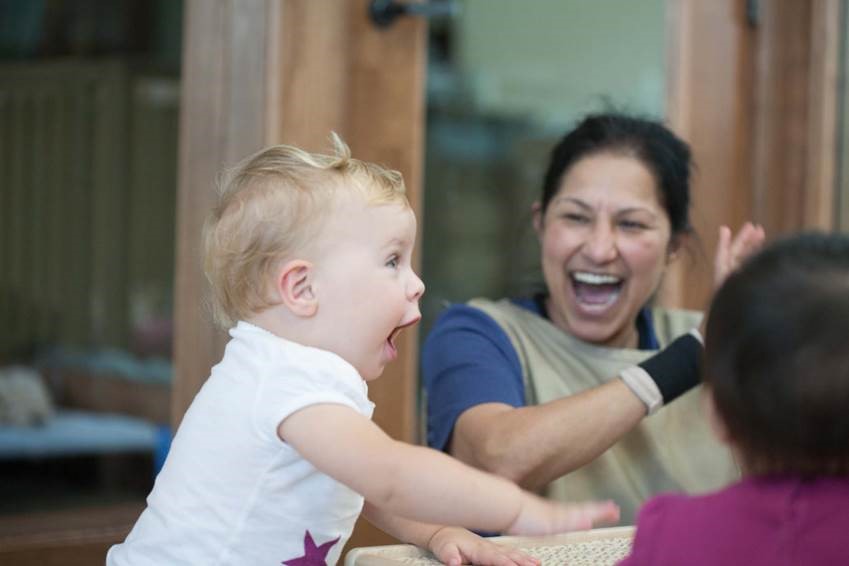 Increased public and private concern about individuals and families across the life span make human development and family sciences a timely major with many employment opportunities. The curriculum promotes integrated understanding of individual and family development issues. Courses emphasize life-span development. Methodologies for working with young children, family dynamics and courses emphasizing interpersonal relationships are taught along with courses in basic and applied sciences.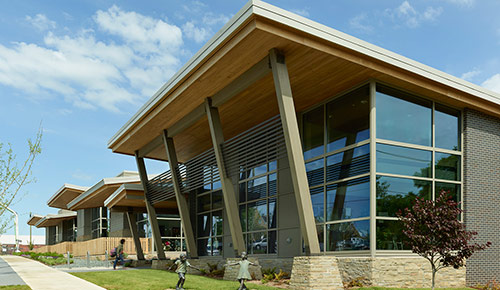 Child Development faculty coordinate the program at the Jean Tyson Child Development Study Center. The center, built in 2012, serves children between the ages of eight weeks and five years, and provides applied experience for those interested in early childhood education. In addition to many job opportunities with a 4-year degree, the human development and family sciences background will prepare you for graduate study in a variety of disciplines including human development and family sciences, marriage and family therapy, education, social work, psychology, gerontology, and law.
Human Development and Family Sciences Mission
The mission of the HDFS undergraduate program is to provide educational experiences that (1) provide students with accurate and evidence based knowledge of the bio-ecological context of human development, (2) develop students' appreciation for the diversity in the lived experiences of individuals and families, (3) give students the cognitive tools to critically evaluate theory and research in HDFS, (4) provide students with a cognitive framework to understand and affect positive change in the lives of individuals, families, and social systems, and (5) develop students' professional skills in regard to writing, making oral presentations, and evaluating social service programs and social contexts.
Concentrations
Birth through Kindergarten
Career Opportunities
Areas where HDFS students have found employment:
Adoption and Foster Care Family Planning Centers
Adult Day Care Centers and Long-term Care Facilities Guardian Ad Litems..(Child Advocacy & Support)
Alcohol and Drug Treatment Headstart & Homestart Programs
Centers Hospice Care
Career Advisors Hospitals (Family Life Education)
Caseworkers and Human Service Specialists Human Resources
Child Care and Pre-school Programs Meals on Wheels
Child Development Specialists Parent Education Programs
Child Life Specialists Religious Social Services
Child Welfare Counselors Recreational Program Development
Crisis Centers Residential Care Centers
Continuing Education Senior Citizens Centers
Community Education Social Services
Employee Assistance Programs Training & Development
Extension Services Volunteer Coordination
Family Crisis Centers Work-Family Life Coordination
Family Health Workers Youth Development Programs
Family Life Education Youth Corrections
Related Graduate Programs
The day of graduation in not the time to begin looking for employment opportunities. Students should begin exploring employment possibilities at least by the beginning of their senior year. Some students may see their undergraduate education as a gateway to graduate school. Below is a list of graduate programs that might interest an HDFS student.
Marriage & Family Counseling Human Resource Development
Family Life Education/Family Studies Gerontology/Aging Studies
Financial Counseling Lifespan/Human Development
Family Law/Paralegal/Lawyer Public Health
Early Childhood Education Psychology
Social Work Sociology
School Counseling Anthropology
Organizational Behavior Family Economics
For more information contact:
Contact Us:
Dr. Timothy Killian
tkillian@uark.edu
479-575-7214
Stay Connected